Press
Viva MedSuites in the News
October 13, 2017 – remoteoffice.fm | Lee Mahayati
Host Lee Mahayati with the coworking podast, Remote Office, explores the new concept of medical coworking space and medical office sharing with John Groberg, founder of Viva MedSuites in Scottsdale, Arizona.
June 01, 2017 | PRWeb
Viva MedSuites announced today that it is opening a new type of medical office space in Scottsdale in June, 2017. Viva MedSuites has taken the popular co-working concept for regular office space and applied it to medical office space.
June 5, 2017 – medicalofficenews.com | Mary Kate Nelson
You've likely heard of entrepreneurs "coworking" in a large, shared office space. But have you considered the same set-up may work for individual physicians? That's the idea behind Viva MedSuites, a coworking space for medical practitioners in Scottsdale, Arizona.
August 14, 2017 – thereceptionist.com | The Receptionist
Coworking spaces are trendy among small businesses and entrepreneurs. But could they work for the medical community? Judging from the early success of Viva MedSuites, a medical coworking space that opened in Scottsdale, AZ, last month, the answer is yes.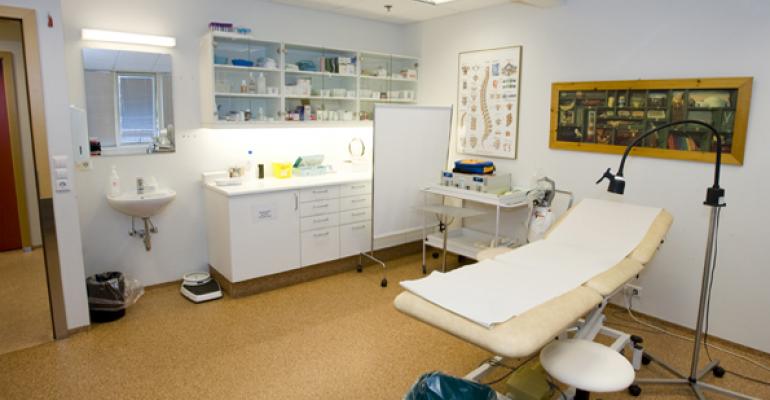 June 5, 2017 – nreionline.com | John Egan
Arizona entrepreneur John Groberg is putting a new twist on the relatively old concept of timeshare space for medical tenants, and one medical office broker in Arizona says Groberg's idea may have momentum.
July 12, 2017 – allwork.space | Adam Greenwald
Niche coworking spaces create specialized work environments for their members, spanning all types of industries from construction to health & wellness, music, food, and more. And it seems like the trend keeps on growing and expanding to other industries.
TELL ME MORE
Tell us a little bit about yourself and what you're looking for and someone will get back with your shortly to answer your questions and if you're interested in touring, to schedule a day/time for a tour.